Play for Real Money Using Online Bank Transfer by ComGate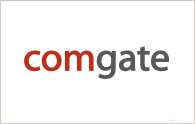 What is Online Bank transfer by ComGate?
Online bank transfer by ComGate is a Czech payment service that allows you to make a real-time bank transfer from your bank account to your Stars Account. Online Bank Transfer by ComGate supports many of the banks in the Czech Republic.
See here for more information from the ComGate website.
How can I make purchases using Online Bank Transfer by ComGate?
Online Bank Transfer by ComGate is integrated via the cashier. When you click on 'Cashier' and then on 'Deposit', you will see an option to use ComGate.
Click on the ComGate button and you will be presented with a deposit screen, where you have to enter the amount of your deposit. Click 'Submit' to open a browser window that will take you to the ComGate website, where you need to choose your bank. As soon as you choose your bank and press "Continue" you are redirected to your bank's internet banking login page. After you log in to your online banking page, you will see the transaction details and need to confirm it. Once you confirm the transaction, your bank account is debited and your Stars Account is credited in real time.  
Please keep in mind that you have 10 minutes to complete the transfer.
Login details which you enter into the internet banking system are protected by the banks and cannot enter a third party environment.
How will this transaction appear on my bank statement?
This transaction will show up on your bank statement with the descriptor: ComGate payments.
What are the deposit limits for Online Bank Transfer by ComGate?
Please visit the Cashier for your current deposit limits.
How does the exchange rate conversion work?
What will it cost me to use Online Bank Transfer by ComGate?
We do not charge a fee for using Online Bank Transfer by ComGate; however your bank may charge a fee.